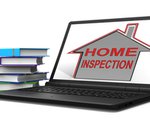 Know what you are purchasing before you sign on the dotted line.
Caliber Inspections will provide you with accurate information through the due diligence of our home inspection process to allow you to make an informed purchase decision.

---
Welcome.

Caliber Inspections Ltd. Is a home inspection company in Salmon Arm, BC owned and operated by Jamie Beldi - Licence #69666.

The purchase of a home is the largest investment most people will make whether it be their first home, growing their family or downsizing to prepare for retirement.

The home inspection process is an essential part of a home purchase and investment decision. Buying a home can be as fulfilling as it is challenging. A quality home inspection is a necessary tool for purchasers, giving them the opportunity to make an informed decision.

The home inspection becomes as important to the home buyer and their family as the services of a real estate agent, banking institution, lawyer and home insurer.

Caliber Inspections Ltd is extremely aware of this responsibility and makes a dedicated commitment to place your best interests at the centre of all we do. We provide a detailed and comprehensive home inspection and an electronic report to you within 24 hours of the inspection.

With our personal and professional experience, Jamie Beldi of Caliber Inspections Ltd looks forward to providing you with the information you need to assist in the decision to purchase your home.





---

A home inspection includes:

Exterior finish
Roofing including gutters
Exterior grade and drainage
Interior finish including windows and doors
Electrical
Crawl space or basement including visible framing
Heating and air conditioning
Attic and insulation
Plumbing
Appliances
Chimneys and flashing
Structure

Testimonials

"I was very impressed with the thoughtful and professional help offered in this inspection! Jamie provided me with an excellent and detailed inspection report that not only brought critical issues to light, but also with the smaller things I would have never thought of to make my home a better place." Darryl L.

"Through his expertise Jamie help us considerably in our decision to invest in a property. His report was thorough and detailed, and his
background as a carpenter helped us to understand nuances of the property. He was very accessible- returning calls right away, replying
via text and email- and was always pleasant and approachable. Thanks to Jamie's skill and attention to detail we could feel more confident
about our decision. We would strongly recommend his services to anyone looking to purchase a home! Danika W.




---