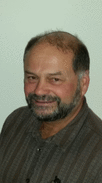 Caliber Inspections Ltd. owner Jamie Beldi is a member of the Home Inspectors Association British Columbia, license #69666. Jamie is a journeyman carpenter with more than 35 years experience in the industry. His knowledge of home construction and home maintenance provides assurance of his attention to detail when evaluating a homes present condition. Jamie has worked with trades and industry professionals throughout his career and those successful working relationships allows him to recognize quality of construction and a homeowners commitment to protecting that investment.

Through both practical experience, and continued education, he has gained considerable insight into current building codes, practices, and the sciences surrounding them. Jamie is customer service driven, and has a keen eye for detail—ensuring thorough, in-depth inspections.
---
---

Caliber Inspections' dedication to thoroughness and attention to detail in a building's strengths and weaknesses will provide the prospective home buyer with a complete and detailed assessment.

Your careful review of the Home Inspection Report that Caliber Inspections will provide is the best measure you can use to validate the service that you have purchased. We are confident that it will be an informative and valuable tool in the purchase of your home.



---

A home inspection includes:

Exterior finish
Roofing including gutters
Exterior grade and drainage
Interior finish including windows and doors
Electrical
Crawl space or basement including visible framing
Heating and air conditioning
Attic and insulation
Plumbing
Appliances
Chimneys and flashing
Structure

​ Testimonials

"I was very impressed with the thoughtful and professional help offered in this inspection! Jamie provided me with an excellent and detailed inspection report that not only brought critical issues to light, but also with the smaller things I would have never thought of to make my home a better place." Darryl L.

"Through his expertise Jamie help us considerably in our decision to invest in a property. His report was thorough and detailed, and his background as a carpenter helped us to understand nuances of the property. He was very accessible- returning calls right away, replying via text and email- and was always pleasant and approachable. Thanks to Jamie's skill and attention to detail we could feel more confident about our decision. We would strongly recommend his services to anyone looking to purchase a home! Danika W.
---